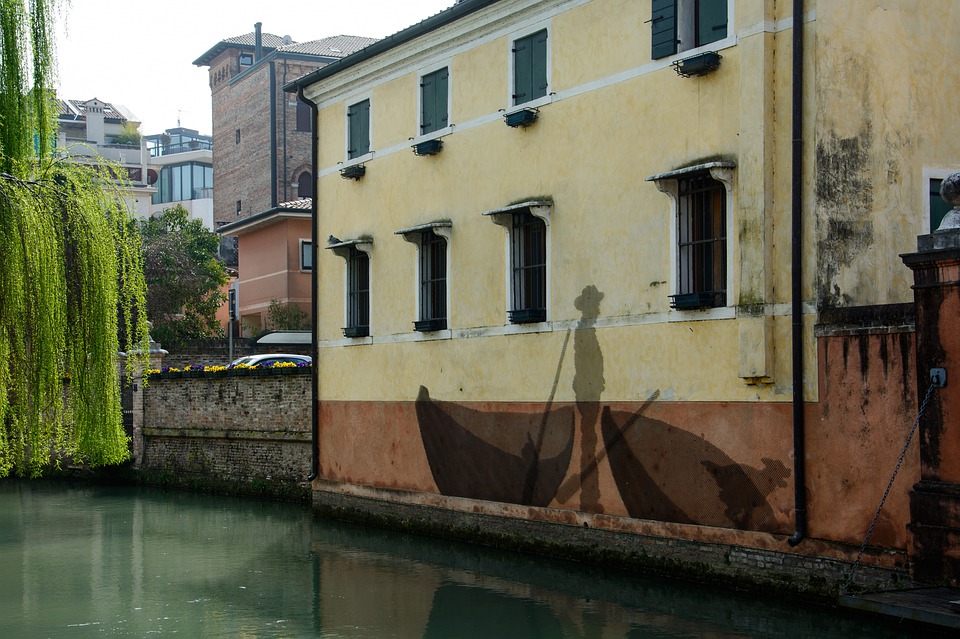 WHO WE ARE: TOUR OPERATOR / TRAVEL AGENCY / DESTINATION WEDDINGS – COACH SERVICES – SPORT
WHO WE ARE – The Companies:
The coach rental company – BALDOIN S.R.L.
We rent out Buses, Coaches, Minibuses, Vans and Official Cars with driver to groups for any distance within Italy and also abroad, we offer pick-ups from local companies to accommodations, transfers to and from the airports in Veneto region.
Furthermore, we are experts in providing coaches for every kind of event, especially for sport teams: in fact, we already work for the Benetton Rugby Club and other sport teams, such as Imoco Volley, Reyer Basket, Polisportiva Pregaziol as official coach services provider for several years. We support them during their trips offering the best service possible!
The Tour Operator / Travel Agency – BALDOIN VIAGGI S.N.C.
We have been working as a tour operator / travel agency for several years.
We organize outbound tour packages, such as day trips and multi-day tours providing tour guides and coach services; we also offer incoming tour packages with accommodation to discover and promote the Marca Trevigiana (the Consortium for Treviso tourism promotion) and the attractions of the Veneto region, such as the jewel of Venice, Verona, the Dolomites, Padua, Vicenza and other wonderful destinations in Italy. Furthermore, we also promote food and wine tourism, organizing food and wine tasting by agricultural holdings and wineries. We also work with schools and organize school tourism packages.
Baldoin Viaggi provides tailor-made trips and honeymoons: for newlyweds interested in, we give the opportunity to open a honeymoon list.
The travel agency also works as an intermediary between the best tour operators and its customers, satisfying any travel need!
For every trip and holiday, Baldoin Viaggi can help you find the best solution for your requests!
BALDOIN S.R.L. and BALDOIN VIAGGI S.N.C. have their headquarters in:
via Canizzano 157 in Treviso, where the offices and the bus depot are located.
We are looking forward to hearing from you.
For further information or to request a quote, please, contact us!
1) Tour Operator / Travel agency:
BALDOIN VIAGGI SNC di BALDOIN DAVIDE & C.
Email: info@baldoinviaggi.it
Certified e-mail: baldoinviaggi@legalmail.it
TEL +39 0422/470678
2) Coach rental company:
BALDOIN S.R.L.
TEL +39 0422/470678
Email: info@baldoinviaggi.it
Certified e-mail : baldoinviaggi@pec.it
Legal adress in Viale Cacciatori, 32 / A – 31100 Treviso
Operating office in Via Di Canizzano, 157 – 31100 Treviso
---
WER SIND WIR: TOUR OPERATOR / REISEBÜRO / DESTINATION WEDDING – BUSVERMIETUNG – SPORT
WER SIND WIR – Die Unternehmen
Busvermietung- BALDOIN SRL
Wir vermieten Busse, Reisebusse, Minibusse, Kleinbusse und Dienstwagen mit Fahrer für Gruppen für Reisen innerhalb Italien und ins Ausland, wir bieten Abhohlung von Hotels und umgekehrt; Flughäfen-Abhohlung in Veneto region und umgekehrt.
Darüber hinaus sind wir Experten mit dem Busvermietung für jede Art von Veranstaltung, insbesondere für Sportteams: Wir arbeiten schon seit Jahren für den Benetton Rugby Club und andere Sportteams, wie z.B. Imoco Volley , Reyer Basket, Polisportiva Pregaziol als offizielle Geschäftspartner. Wir unterstützen die Athleten auf ihren Reisen mit dem besten Service aller Zeiten!
Der Tour Operator / Die Reisebüro – BALDOIN VIAGGI S.N.C.
Wir arbeiten seit mehreren Jahren als Tour Operator / Reisebüro.
Wir organisieren Outbound touristiche Pakete, wie Tagesausflüge und mehrtägige Touren, und wir bieten die Reiseleiter und Busdienste an; Wir bieten auch Incoming touristiche Pakete, sodass wir die Marca di Treviso (Konsortium für die touristische Werbung der Provinz) und die Sehenswürdigkeiten der Region, wie das Juwel von Venedig, Verona, den Dolomiten, Padua und Vicenza und viele anderen Plätze. Darüber hinaus bieten wir auch Wein- und Gastronomie-Tourismus an und organisieren Speisen- und Weindegustation bei landwirtschaftlichen Betrieben und Weingütern.
Wir arbeiten auch mit Schulen und organisieren Schulausflüge.
Baldoin Viaggi bietet maßgeschneiderte Reisen und Flitterwochen an: Für Jungvermählte bieten wir die Möglichkeit, eine Flitterwochen-Liste zu eröffnen.
Das Reisebüro verkauft auch Pauschalreisen von verschiedenen Reiseveranstaltern, die alle Reisebedürfnisse erfüllen!
Für jede Bewegung und jeden Urlaub hilft Baldoin Viaggi Ihnen, die beste Lösung für Ihre Anfragen zu finden!
BALDOIN SRL und BALDOIN VIAGGI haben ihren Büro in:
Via Canizzano 157 in Treviso, wo sich die Büros und das Busdepot befinden.
Für weitere Informationen oder um ein Angebot anzufordern, kontaktieren Sie uns bitte!
Wir freuen uns darauf, mit Ihnen im Kontakt zu kommen!
1) Tour Operator / Reisebüro:
BALDOIN VIAGGI SNC VON BALDOIN DAVIDE & C.
E-Mail: info@baldoinviaggi.it
Zertifizierte E-Mail: baldoinviaggi@legalmail.it
TEL +39 0422/470678
2) Busvermietung:
BALDOIN S.R.L.
E-Mail: info@baldoinviaggi.it
Zertifizierte E-Mail: Baldoinviaggi@pec.it
TEL +39 0422/470678
Rechtsanschrift in Viale Cacciatori, 32 / A – 31100 Treviso
Betriebsbüro in Via Di Canizzano, 157 – 31100 Treviso