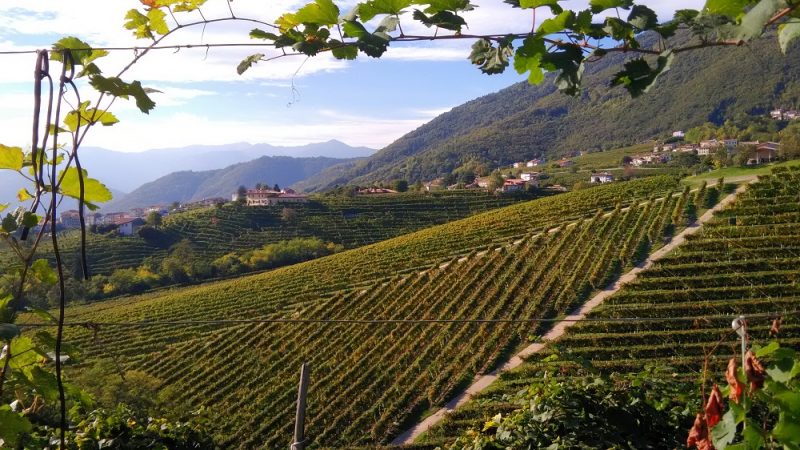 Agenzia viaggi a Treviso
WHO IS VENICE TO VENICE ?
The Venice to Venice project was born from a personal wish, together with a series of valuable sector collaborations, to make known and promote the territory, its architectural heritage, environment, and cultural heritage, also departing from small, unusual, and scenic paths. We will give a voice to today's artisans, together with illustrious and amusing characters of the past and they'll lead us in the marvelous journey.
QUI EST VENICE TO VENICE?
Le projet Venice to Venice est né d'une volonté personnelle et d'une série de collaborations importantes du secteur, ayant pour but de faire découvrir et valoriser le territoire, son patrimoine artistique, environnemental et culturel.
Pour cela, on pourra parcourir de petits chemins insolites et charmants. On donnera la parole aux artisans, célébrités (aussi amusants) de la vielle Venice qui nous conduiront dans ce merveilleux voyage.
 
 
Baldoin Viaggi propose MINI-TOUR and ONE DAY TRIP to make your staying for the Rugby Champions Cup and Guinnes PRO 14 unforgettable!
http://www.epcrugby.com/home.php
http://benettonrugby.it/
INCOMING IDEA TO:
CASTELFRANCO & VILLA EMO
Departure with coach for Castelfranco. Guided city tour, discovering the native land of Giorgione, considered the mysterious genius of light and color.
The city is surrounded by a charming walled city among the best preserved in Italy, which houses a large number of architectural and artistic treasures. The visit will surely begin with the Duomo devoted to the virgin Assunta and San Liberale, where the famous Pala painted by Giorgione in 1504 depicts the Madonna and Child, St. John and San Liberale. Inside the sacristy you will also be able to admire the frescoes by Veronese and other Venetian school artists.
Continuing the walk through the alleys of Castelfranco you will be able to see prestigious buildings such as: the Academic Theater designed by Francesco Maria Preti in 1745 the cultural center of town life, the Palace of Monte Pietà built in the beginning of the nineteenth century and seat of the Municipal Library until it arrives at Casa Giorgione Museum.
After the lunch break it will be possible to continue our itinerary that will allow the visitor to enter one of the seven beautiful Venetian villas, all in the immediate vicinity of Conegliano.
Villa Emo, located in Fanzolo di Vedelago, is one of the most representative works of architect Andrea Palladio, who designed it from 1558, commissioned by the Emo family in Venice. It is characterized by essential exterior because it has no decoration in contrast to the richly decorated interiors; and from the tree-lined avenue that connects the central body of the Villa with property and exterior grounds.
Asolo, Possagno and Montello's hills – visit a cellar
Here is the plan for a one-day excursion!
In the morning we depart from Treviso by coach de luxe, passing through ancient roads we arrive at the pearl of the Veneto: Asolo, the "city with a hundred horizons".
Guided tour to the Old Town
 
Brunch in typical locality and then we go to Possagno that gave birth to the sculptor Antonio Canova, whose works can be seen in the Gipsoteca, where his drawings, sketches and plaster are exposed; And in front of the House is the beautiful Temple, designed by Canova himself, but concluded after his death.
Downhill from the hills you will meet San Vito di Altivole where a great history of architecture rests: in der innovativen und eindrucksvollen Grab Brion,,en,von ihm entworfen,,en,ist Carlo Scarpa begraben,,en,zu den prominentesten Persönlichkeiten in der Landschaft des zwanzigsten Jahrhunderts,,en,Auf dem Weg zurück zum Montello stoppen wir in einer alten und prächtigen Villa, die seit Jahren gewachsen die Reben Weißwein hat Der Betrieb produziert und verkauft direkt seine Weine aus D.O.C erhalten,,en,Montello und D.O.C.G,,en,Asolo und erstreckt sich über eine Fläche von 50 Hektar kultiviert mit Weinbergen in den Dörfern Selva und Venegazzù,,en,Hier kommen wir in und besuchen den Keller,,en,unter Fässern und Behältern für die Alterung des Weines,,en,Snack basierend auf lokalen typischen Produkten,,en,Der Abend geht es zurück zum Hotel in Treviso,,en,Bauernhof,,it,Gruppe,,en,Trevigiana Marke,,it,Montello,,it,produzieren,,it,typisch,,it,Villa,,en, designed by him, is buried Carlo Scarpa, among the most prominent personalities in the landscape of the twentieth century .
On the way back to the Montello we stop in an ancient and splendid Villa that has for years grown the vines of white wine The farm produces and sells directly its wines obtained from D.O.C. Montello and D.O.C.G. Asolo and extends over an area of 50 hectares cultivated with vineyards in the villages of Selva and Venegazzù.
Here we come in and visit the cellar, among barrels and reservoirs for aging the wine.
Snack based on local typical products
The evening we return to the hotel in Treviso
Or
Discovering the wonderful VENICE
MEETING AT 9:00 O'CLOCK from Treviso train station
TRAIN DEPARTURE 9:25 – ARRIVAL 9:56
The guided tour starts from the rail way station in Venice, walking to San Marco square and Riva degli Schiavoni, the Bridge of Sighs assing through the suggesting street "Calli".
Proceeding then towards Rialto,the bridge and the markets area you will get fascinated by the amazing view of Canal Grande, and looking the elements that rapresent the elegance and the prominence of Serenissima, a Republic that continously ruled over thousand years thanks to 120 Doges.
The group goes to eat in a typical "Bacaro" – tavern – local products.
After the lunch break we reach by boat the island Murano, the " city of glass". There you cannot miss the visit of a furace to see the incredible work of glass processing.
Return by boat until the train station and then to Treviso about 18:00.
End of services.
https://www.veneziaunica.it/it
Minirugby a Treviso – Torneo città di Treviso 2018
A Treviso e provincia ci sono camere disponibili per il vostro soggiorno durante il Torneo di Minirugby
E qui i rugbisti li sappiamo trattare bene bene!!!
info@beinldoichnviaggich.icht
trevisorugby@gmail.cdiem
Prenotazioni alberghiere
transfer da e per i campi da gioco
#SavetheDate – #Torneo Mini Rugby Città di #Treviso 2018
Prenotazioni hotel e transfer in pullman
Il Torneo Mini Rugby "Città di Treviso" coinvolge molte squadre (Under 6, Under 8, 10 und 12, Under 14) in rappresentanza delle società italiane ed estere, con migliaia di bambini, che, con il seguito di genitori e tifosi, portano i numeri degli spettatori della manifestazione a toccare oltre quota 15000.
Hotel reservations
transfers to and from the Stadium
#SavetheDate – #Torneo Mini Rugby Town #Treviso 2018
hotel reservations and bus transfers
The Mini Rugby "Città di Treviso" involves many teams (Under 6, Under 8, 10 and 12, Under-14) representing the Italian and foreign companies, with thousands of children, who, with the result of parents and fans, lead the numbers of spectators of the event to touch more than 15000 share.