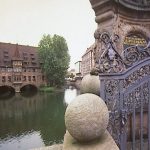 AUSBURG – NORIMBERGA – ROTHENBURG
cities and Christmas
8 December 2016 – TREVISO – AUSBURG – NORIMBERGA
Hours 7.00 participants gather at the agreed place and departure to Germany. Stop for lunch in travel during. Arrival in Augsburg in the early afternoon, the Bavarian town, located at the confluence with the Danube River Regen, It is considered one of Germany's loveliest medieval city. Short stop in the resort.
Continue to Nuremberg and arrival for hotel accommodation 4 peripheral stars. Dinner and overnight.
9 December 2016 – Norimberga
Breakfast at hotel and meet with local guide to visit the city: cultural center with an old and rich history, thanks to its strategic position made it a commercial key being situated on the road linking the Roman Empire with Northern Europe. Lunch during the excursion and a subsequent visit; in the late afternoon stroll through one of Germany's oldest Christmas markets. Dinner and overnight at the hotel.
Saturday 10 December: Rothenburg
Prima colazione e partenza per un'intera giornata dedicata alla visita di Rothenburg ob der Tauber
con le sue tipiche case a traliccio, le torri e le stradine strette. Free Lunch.
In serata rientro in hotel, dinner in a restaurant; overnight stay.
Sunday 11 December: Norimberga – Treviso
Dopo la prima colazione partenza per il rientro a Treviso. intermediate stop in Rosenheim for a look at locations and continue to return, expected in the evening.
Quota individuale in camera doppia € 350,00 for at least 40 participants
Quota individuale in camera doppia € 380,00 for at least 30 participants
Single room supplement € 90,00
The fee includes: Bus with driver for the duration of the trip , sistemazione
in hotel 4 stars in double rooms with private bath and breakfast, lunches and dinners as per program, guida locale where provided, Medical and luggage insurance. The fee does not include: beverages , any other inputs, personal extras, tutto quanto non indicato nel " the price includes ".
Prenotazione con acconto di € 130,00 – il saldo 10 days of departure.
http://tourismus.nuernberg.de/it/home.html
http://www.tiroler-festspiele.at/it/estate/servizi/erl-e-dintorni/rosenheim/