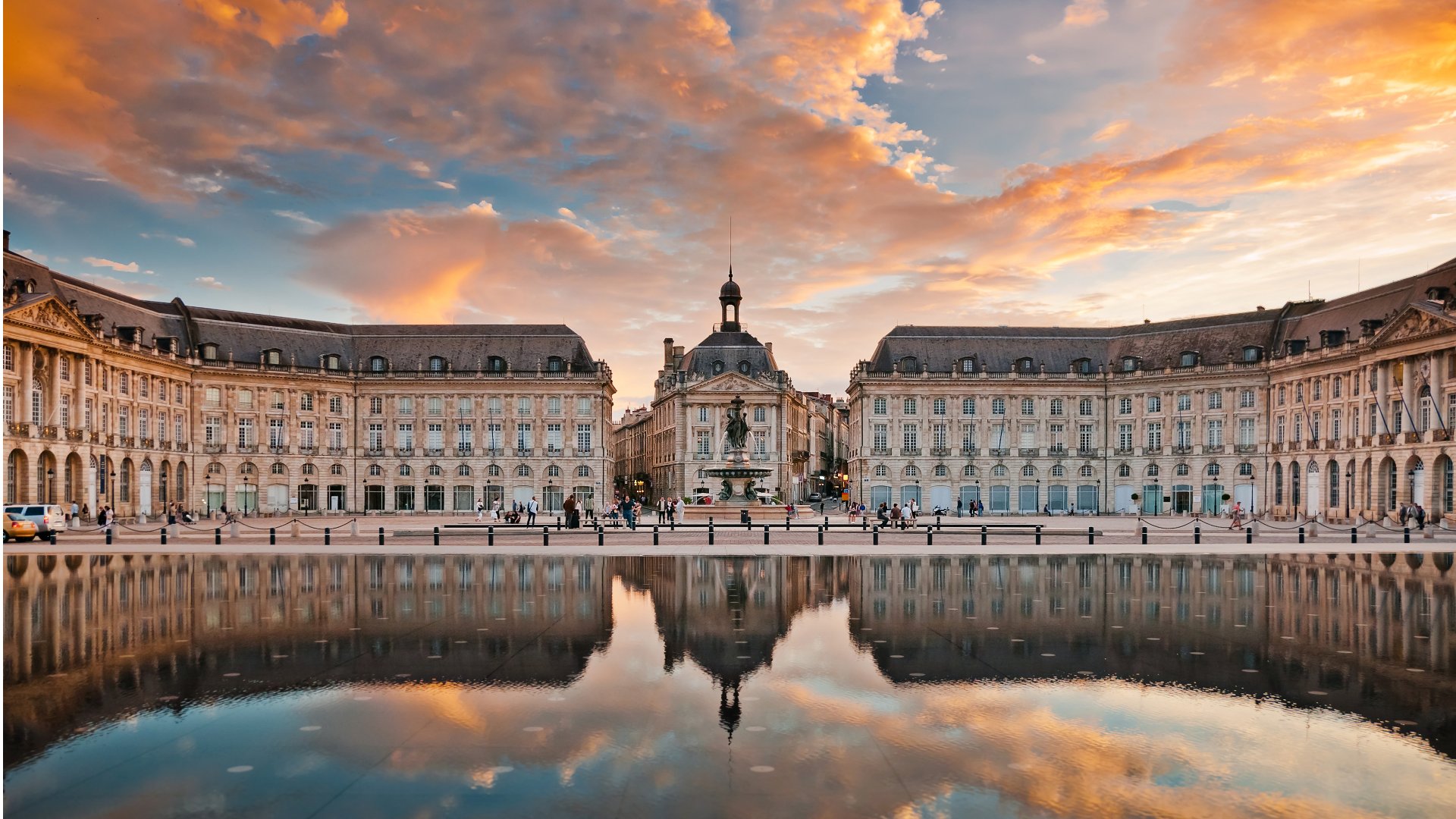 OUTLINE OF THE PROGRAM
1. day, 21 August: Treviso / Aix En Provence
Hours 07.00 partenza con pullman G.T. Da Treviso – P.le Costituzione per Aix en Provence, famous small town in Provence. Soste intermedie in corso di viaggio e pranzo pic nic. Continue through the Ligurian Riviera and the French Côte d'Azur.
Arrivo in serata: hotel accommodation, Dinner and overnight.
2. day, 22 August: Aix en Provence / Carcassonne / Tolosa
Breakfast at hotel, Release of the rooms and free time for a free walk in the town of Aix en Provence, Corso Mirabean to admire the spectacular Baroque fountains and St. Saueur Cathedral, il tutto incorniciato dal profilo della montagna di Sainte Victoire, often portrayed in the paintings of Cezanne. Continue towards Carcassonne lunch during the trip and meeting with the local guide for the visit of fairytale unique medieval city in the world on the border with the Pyrenees, UNESCO Heritage Site for its architectural beauty. Continue to Toulouse. Arrivo in serata, hotel accommodation, cena e possibilità di mini crociera in battello, per ammirare la città illuminata. Overnight stay.
3. day, 23 August: Tolosa
Prima colazione in hotel e visita guidata per l'intera giornata alla scoperta di Tolosa: una delle località più belle della Francia "la Città Rosa" per il colore delle antiche costruzioni, ricca di storia, vibrant and contemporary. Sede della prima Università francese, between interest sites fall Place du Capitole with its arcades and neoclassical buildings, l'elegante cattedrale di St. Etienne e raffinata the Our Lady of Tar, il tutto incorniciato dal fiume Garonna. Lunch during the excursion and return to the hotel for dinner and overnight.
4. day, 24 August: Tolosa / Bordeaux
Dopo la prima colazione in hotel e rilascio delle stanze, time available in the center of Toulouse with the possibility of visiting the "Cité de l'Espace"; partenza verso le ore 12.00 in direzione Bordeaux, free lunch during the trip and meeting in the early afternoon with the local guide to start your tour of the big city: designata nel 2015 come European Best Destination 2015, whose historic center is a UNESCO World Heritage Site.
Si tratta di una città sorprendente e ricca di luoghi da non perdere: Place de la Bourse con il suo Miror Water, la più vasta superficie riflettente d'acqua posta di fronte alla piazza, il Giardino pubblico, a visit to the majestic Pey Berland tower and then take advantage of the pleasant atmosphere of the old town. In the evening transfer to hotel, Dinner and overnight.
5. day, 25 August: Bordeaux
Breakfast at hotel, si prosegue con la visita lungo le foci della Garonna, Return to the hotel for lunch and in the afternoon free time for personal insights to enjoy the easily walkable cities. Come Parigi è divisa in circoscrizioni chiamati anche quartieri. Cena in ristorante e pernottamento in hotel.
6. day, 26 August: Bordeaux / St. Etienne
Dopo la prima colazione rilascio delle stanze e partenza alla volta di St.Etienne; visit with the possibility of tasting a wine cellar on the way; pranzo libero ed arrivo previsto in serata. Hotel accommodation, Dinner and overnight.
7. day, 27 August: St. Etienne / Treviso
Prima colazione in hotel e partenza di prima mattina per il rientro, stops along the way and arriving in Treviso expected in the evening. Fine dei servizi.
Quota individuale di partecipazione in camera doppia:   € 850,00 almeno 30 pax
Quota individuale di partecipazione in camera doppia:   € 800,00 almeno 40 pax
Supplemento per camera singola:                           € 210,00 fino a disponibilità
The fee includes:
• pullman G.T. a disposizione per tutto il viaggio,
• accommodation and breakfast at the hotel 3*/4*
• lunches and dinners as per program,
• guida locale parlante italiano quando prevista,
• medical insurance – bagaglio,
• Visita cantina
The fee does not include:
• Eventuali altri ingressi, anhydrous s mails, personal extras, tutto quanto non specificato nella quota comprende.
Reservation by 30 June 2016, con acconto di € 300,00. Il saldo 10 days of departure. Il programma potrebbe subire variazioni o sostituzione dei servizi proposti, con eventuale sistemazione equivalente.