Budapest e il Balaton
General Program
31 August – 3 September 2017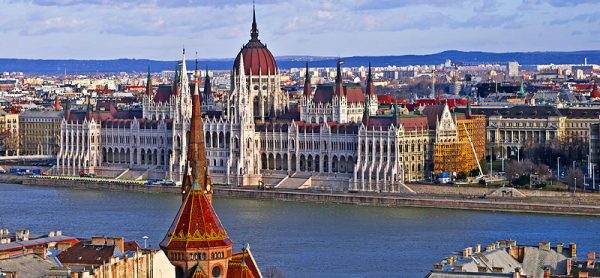 31 August 2017 – Venezia – Castello Festetics – Budapest
hours 7 partenza da Mestre, con autopullman G.T., attraverso la Slovenia si raggiunge Keszthely – the oldest resort on Lake Balaton, Lunch during the trip and visit to the Castle Festetics, il più importante dell'Ungheria. Continue to Budapest, in serata sistemazione in hotel 4 location, Dinner and overnight.
1 September 2017 – Budapest –
Prima colazione in hotel ed incontro con la guida locale. Full day dedicated to the discovery of this capital, the Buda side , the oldest hill that rises in typical medieval (tour of the Citadel, where you can admire the Fishermen's Bastion, Matthias Church, of Romanesque origin, Fortress and Royal Palace). Pranzo in corso di escursione e nel pomeriggio continuazione della visita con Pest, the modern city situated on the banks of the Danube: Heroes' Square, symbol of national sentiment in the center with the towering column with the statue of the Archangel Gabriel holding the crown of St. Stephen and the Chain Bridge.
Cena in locale caratteristico con musica e menù speciale (drinks included). Overnight at hotel.
3° day – La Putza – la città
Breakfast at hotel. Partenza con guida locale per la campagna ungherese: la Putza, Trasferimento alla ciarda con carrozza trainata da cavalli; spettacolo equestre e pranzo con specialità locali (drinks included). Nel pomeriggio rientro a Budapest, tempo libero in città, Dinner and overnight at the hotel.
4° day – Budapest – Treviso
Breakfast in the hotel rooms and issuing. Departure by coach for the return, soste lungo il percorso e pranzo nei pressi di Lubjana. Arrivo previsto in serata.
Quota individuale di partecipazione in camera doppia € 410,00 with at least 40 participants
Quota individuale di partecipazione in camera doppia € 450,00 with at least 30 participants
Single room supplement – per le 3 nights € 70,00
The fee includes: Coaches available for the entire duration of the trip, Hotel accommodation 4 location, with bed and breakfast, lunches and dinners as per program, Italian speaking local guide for 2 days, ingresso al Castello di Keszthely con guida, Medical Insurance – bagaglio. La quota non comprende Bevande quando non indicate, any other inputs, personal extras, coffee, mance, tutto quanto non specificato nel " the price includes ".
Reservations by 28 June 2017, con acconto di € 170,00 il saldo 10 days from the beginning.
http://www.budapest.org/cosa-vedere-budapest/